Water Jet Manufacturing Service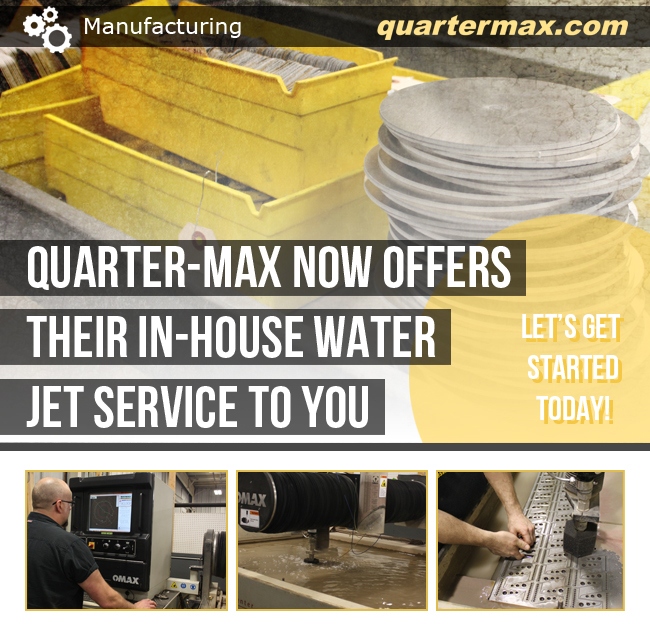 Are you in need of custom manufactured flat sheet components? Call Quarter-Max Today!
Our in-house water jet machine is able to cut a wide range of materials including Mild Steel, 4130 Chromoly, Aluminum, Carbon Fiber, Titanium, and more. Quarter-Max can use your existing drawings, or our skilled draftsman can create custom prints for your specific item. Your product will be manufactured exclusively and confidentially for you. We welcome any industry in need of custom water jet machining services. Call 309-343-7575 or email us at rjracecars@rjracecars.com today for a quote on your custom project.

Tour Quarter-Max's water-jet department with owner Rick Jones and interviewer Brian Olson.