Jay Cox - Pro Nitrous
After struggling for the last eight months, Jay Cox was motivated to get back to winning form in his RJ Race Cars built '69 Camaro. The consistent top 3 player found his way back to the winner's circle for the first time since July 2020, using a .003 reaction time paired with a 3.665 at 205.35 to beat Ron Muenks and his quicker 3.656 at 206.16 in the final round.

"Man, this win is huge," Cox said, thanking sponsors like Butner Construction and Smithfield Collision, as well as engine builder Charlie Buck. "Everybody knows I struggled all year last year. We fought and fought and fought. I finally figured the problem out about two weeks ago. We went and tested at Darlington for 3-4 days and made sure we fixed the problem. To come out here and run like we did round after round and not tear anything up, that's the win for me. Getting the trophy and the check at the end of the day is just icing on the cake."

Cox and the fan-favorite "Pumpkin" Camaro showed promise in qualifying with a No. 2 effort, which was followed up by a 3.737 at 204.73 to eliminate Rob Hunnicutt in the opening round. He stepped up to a 3.692 at 204.42 in a second-round victory over John DeCerbo and his 3.731. A semifinal bye run into the final allowed Cox to push the limits, ultimately clicking it off on a 6.337 pass.

Muenks made it past the first round with a 3.947 over Dave Roemer. Muenks and tuner Jeff Pierce continually stepped up in each following round, using a 3.685 to beat Jim Halsey's matching 3.685 and a 3.66 to move on around Tony Wilson and his 3.708 in the semifinals.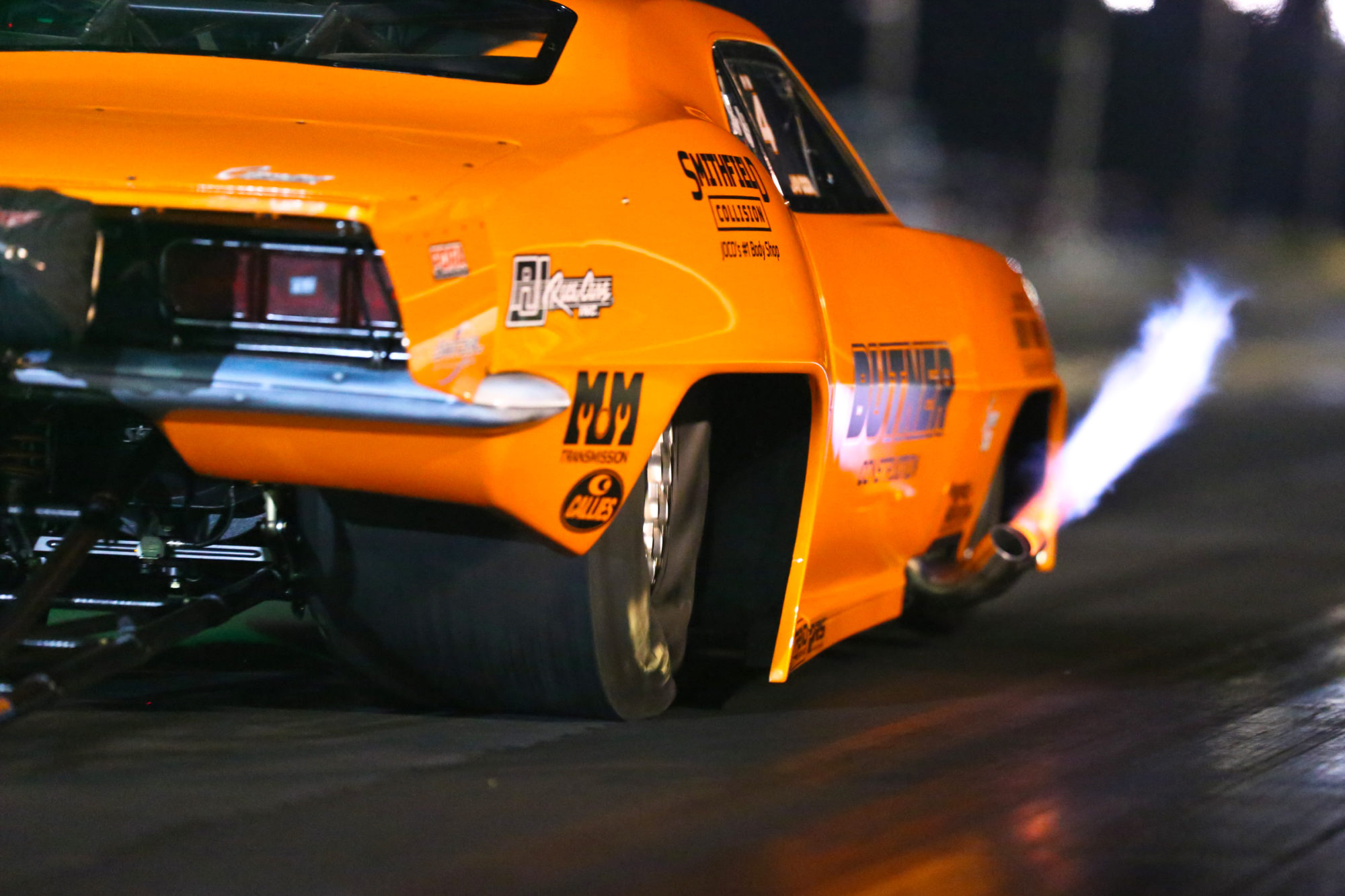 Justin Kirk - Extreme Pro Stock
The Cinderella story of the weekend happened in Extreme Pro Stock, where third-generation Mountain Motor Pro Stock racer Justin Kirk enjoyed the biggest weekend of his young career. Driving the Buck brothers' "Big Daddy Warlock" '05 Cavalier, Kirk qualified No. 2 and fired off a career-best 4.063 at 177.07 in the final round to defeat 2018 world champion Steven Boone and his 4.076 at 177.07.

"I really don't know how to feel," said Kirk, who made the trip to Bowling Green after another race was rained out in Texas. "This is all I've ever wanted to do, race a Pro Stock car. It's just a dream come true. If there's a long-haul award, we'd get it this weekend. Eddie and W.R. [Buck], we work so hard. A lot of people don't realize how much it takes to run one of these cars. It's not easy, but we got the job done. I'm proud of everyone involved."

Kirk won first round with a 4.101 at 176.53 over Dwayne Rice's 4.56. He left on defending world champion Johnny Pluchino in the semifinals, stepping up to a 4.097 at 174.96 next to Pluchino's 4.166 at 176.93.

Boone, who reached the final round at the season-opening East Coast Nationals but couldn't make it to the starting line for the final, raced to his second consecutive final round on the strength of two holeshot victories. His 4.089 beat Elijah Morton's 4.085 in the first round, then his 4.116 topped 2019 world champion John Montecalvo's 4.102 in the semis.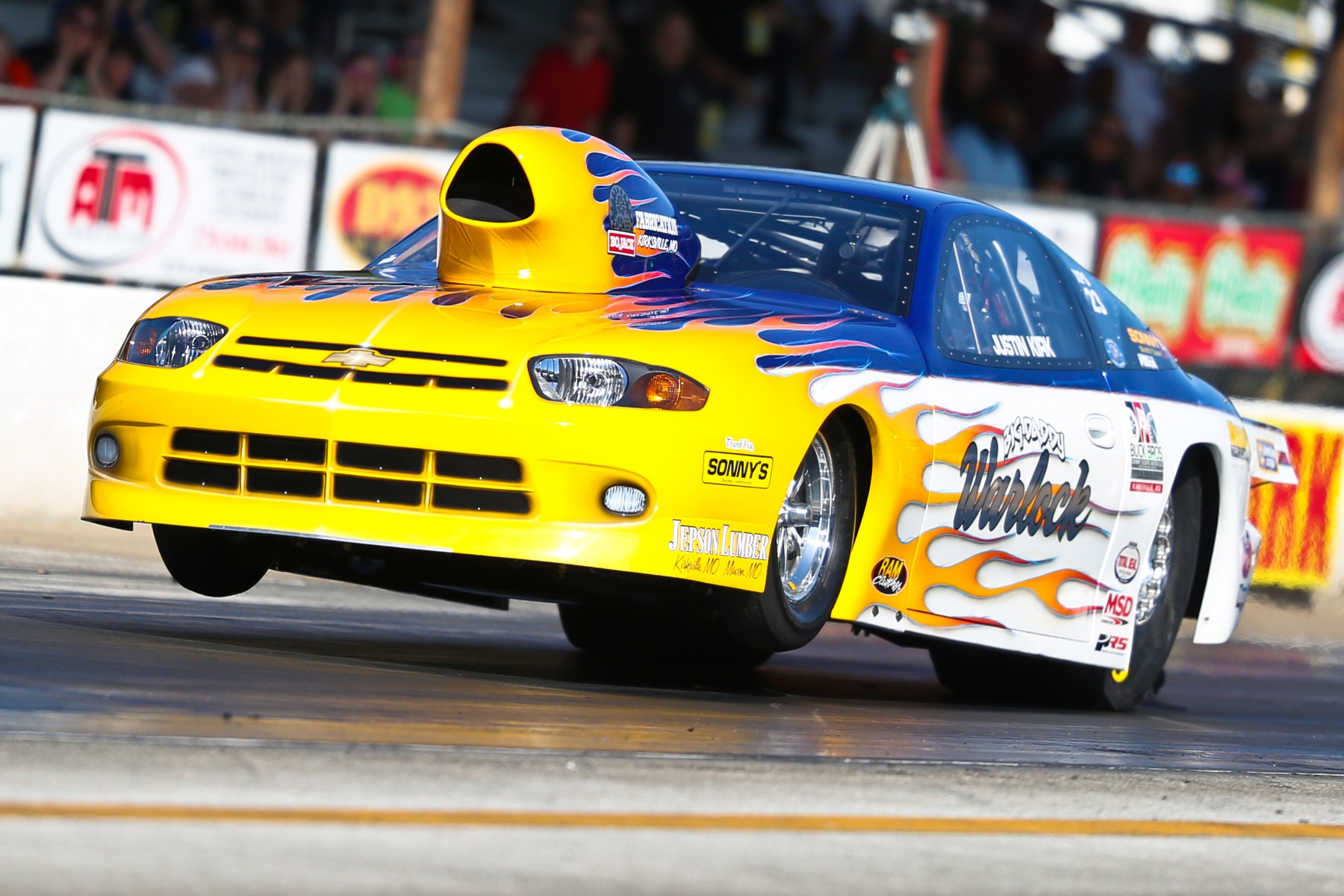 Recent Posts
Jay Cox - Pro NitrousAfter struggling for the last eight months, Jay Cox was motivated to get back t …

PELKARSKY DOMINATES PRO OUTLAW 632In one of the best weekends ever for the PDRA's Pro Outlaw 632 cla …