JR Carr qualified No. 1 in Extreme Pro Stock at every race this season, yet round wins have escaped him. Everything finally clicked for Carr and his Frank Gugliotta-tuned '20 Camaro at Virginia, as he earned a final-round win over Johnny Pluchino. The two drivers left with nearly identical reaction times, then Carr ran a 4.091 at 175.07 to finish ahead of Pluchino's 4.102 at 177.04.

The race was also the Sonny Leonard Memorial Race, making the win that much more meaningful for Carr. He also won the largest payout in PDRA Extreme Pro Stock history, taking home $10,000 plus over $5,000 in additional winnings from numerous donors who wanted to increase the payout in honor of Leonard.

"That one's for Sonny," Carr said, mentioning supporters like CP Carrillo, Maxima Oils, RJ Race Cars, and Liberty's Gears. "We've got Sonny on board. This is for his family too. I know what they're going through – I've been there. It means a lot. If you race Johnny Pluchino, you better be ready. I don't care when it is. The kid is good. He's really good. I just finally started feeling better and getting more aggressive. The crew was flawless like always. They believed in me. They should've fired me, but they said they wouldn't. We're here now. That was for Sonny, for Frank, for the crew, my wife [Teri], and I'll take whatever's left."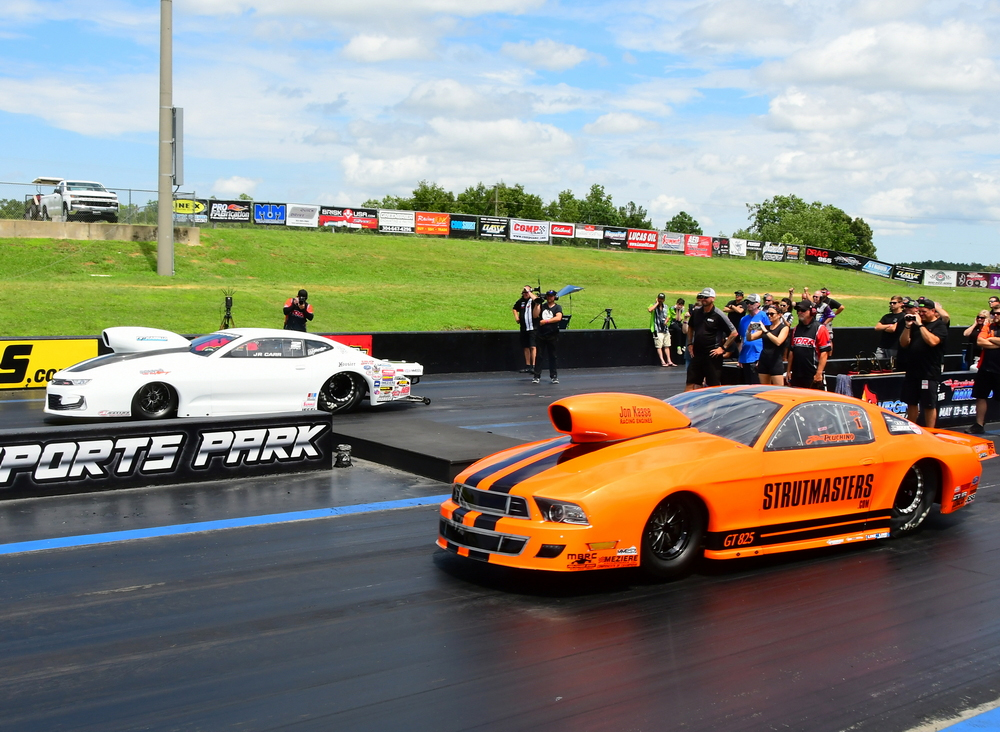 Carr started eliminations with a 4.179 at 174.75 win over Robert Patrick, then lifted to a 5.265 on a second-round bye run. The Washington native stepped up to a 4.077 at 177.79 in his semifinal win over 2019 world champion John Montecalvo's 4.103.

Pluchino, the defending world champion, qualified No. 6 in his Strutmasters '13 Mustang. He won first round on a holeshot over Elijah Morton, running a 4.154 to a 4.146. He picked up a major second-round win over points leader Chris Powers with a 4.117, then earned lane choice for the final by .002 with his 4.075 on a semifinal bye run.
Recent Posts
JR Carr qualified No. 1 in Extreme Pro Stock at every race this season, yet round wins have esc …

Greg Anderson was the No. 1 qualifier. He was the quickest car through all four rounds of eliminatio …

This was not Aaron Stanfield's first NHRA Pro Stock Wally, but he is going to cherish the second one …