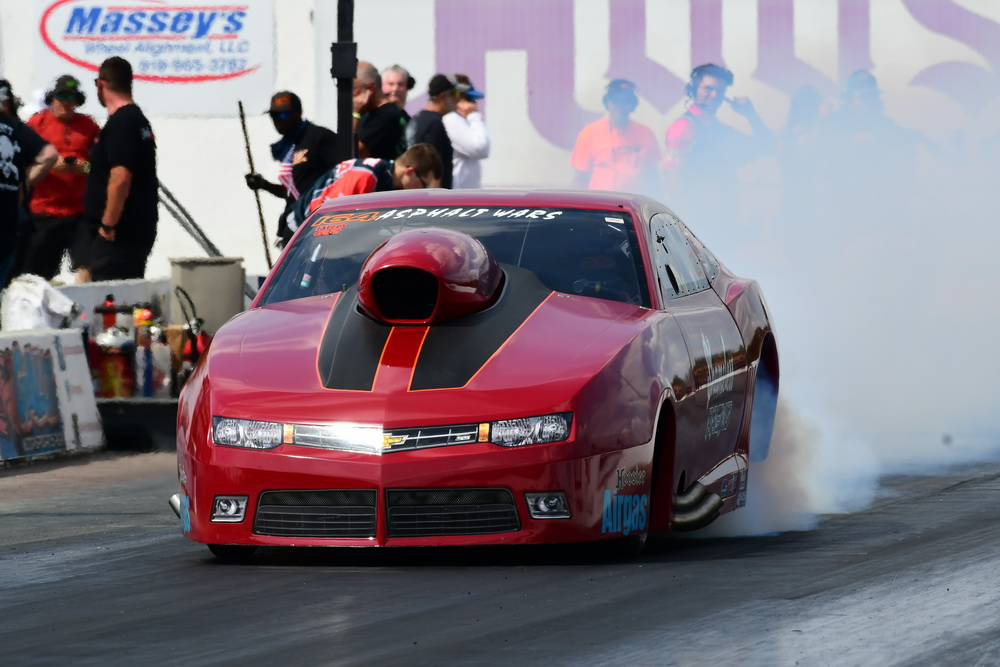 PELKARSKY DOMINATES PRO OUTLAW 632
In one of the best weekends ever for the PDRA's Pro Outlaw 632 class, E.T. record holder Jimmy Pelcarsky pulled out a major victory over new $hameless Racing teammate Wes Distefano in the final round, which featured the quickest side-by-side pass in class history. Distefano grabbed a slight starting line advantage and clicked off a career-best 4.151 at 170.84, but it wasn't enough to hold off Pelcarsky's 4.136 at 170.15 in his RJ Race Cars built '15 Camaro.

"I'd like to thank Dave Swallow [of $hameless Racing], my dad Tom Pelcarsky, my uncle Wayne Pelcarsky, and my son Thomas," Pelcarsky said. "We did it. First race of the year, we're coming out swinging and we're going for the championship. We're back, baby."

It was the second Pro Outlaw 632 victory for Pelcarsky, who qualified No. 1 with a 4.134. He opened eliminations with a 4.19 round win over rookie Lexi Tanner, then dodged a bullet in the second round when Jordan Ensslin red-lit away a 4.456 to Pelcarsky's 4.746. The Ohio driver stepped back up for the semifinals, handily defeating Chris Holdorf and his 4.242 with a 4.144 at 170.28.

Distefano, the No. 3 qualifier in his Musi 632-powered $hameless Racing '68 Camaro, was locked in the 4.10s throughout race day. He ran a 4.187 to beat Mike Murphy, a 4.174 to defeat Tony Gillig and a 4.163 to knock out No. 2 qualifier Daryl Stewart in the semifinals.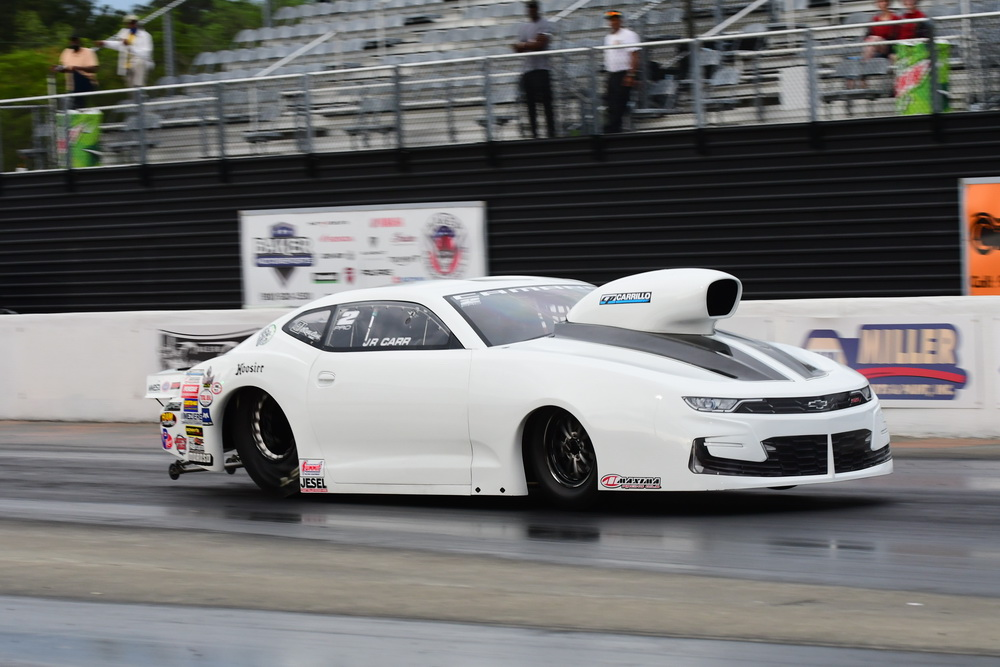 THE CARR TO BEAT
Mountain Motor Pro Stock veteran JR Carr closed out the 2020 season with a win at the World Finals and a runner-up finish in the championship points standings. He ended up back in the headlines to start the season, qualifying No. 1 in his RJ Race Cars built '20 Camaro. He stepped up to a 4.048 at 179.47 in the second session.

"This year is the first year that we've started out with the same stuff we left with, other than some more power," said Carr, thanking class sponsor Liberty's Gears, as well as sponsors CP-Carrillo, Maxima Oil and Moroso. "That's an easy change to adjust to. Last year we were working with a new car and a new crew. We're always changing something trying to be better, and this is going to be the first time we really didn't change anything. I have more confidence today than I've had all last year because I know what to expect."
Recent Posts
Jay Cox - Pro NitrousAfter struggling for the last eight months, Jay Cox was motivated to get back t …

PELKARSKY DOMINATES PRO OUTLAW 632In one of the best weekends ever for the PDRA's Pro Outlaw 632 cla …